New album premiere: December 4th 2022
Astrolabe album Avalible now!
 inerview for Radio Lublin with Krzysia and Maciej 
"Sweet Almonds" is the title of the first single of the international group Astrolabe, announcing the release of the first album. It's a warm bossa nova with a Portuguese feeling, which is a memory of happy summer days. It is a story about searching for love, about sailing under the stars, between seas full of emotions. About how love can mess up our lives and how we can really enjoy it, if we don't analyze it too much. 
"Sweet Almonds" keeps the holiday sun and chill in us. In the rhythms of bossa nova, with the ocean-deep voice of the Portuguese vocalist Rui Teles, with the original sounds of Krzysia Górniak's guitar and Olga Barey's warm vocals, you can perfectly relax.
The photos for the music video were shot in Hel and Masuria together with the great Laola Team film crew.
Music: Krzysia Górniak, Lyrics: Rui Teles
The band Astrolabe is a musical cruise off the coast of Portugal, combining Polish, Slavic sensitivity with Portuguese fado nostalgia. The band was founded by the Portuguese singer Rui Teles and the Polish guitarist Krzysia Górniak.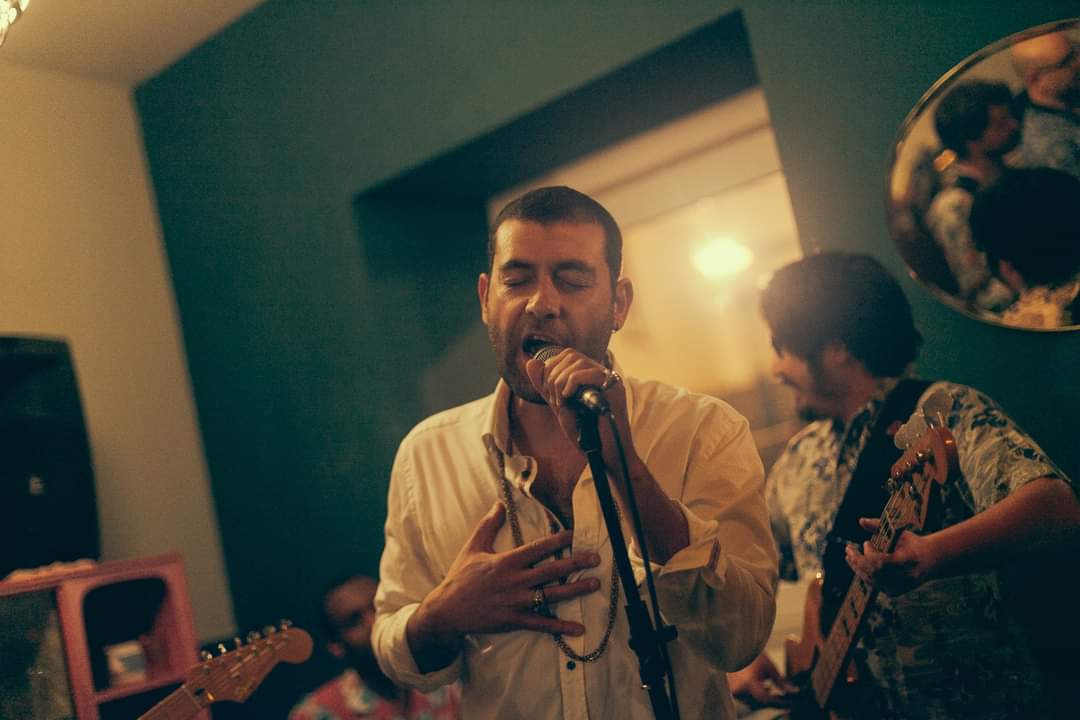 Rui Teles, who comes from the northern part of Portugal, developed his musical sensitivity while living in Lisbon for nearly 15 years. He absorbed the most inspiration in its oldest district - Alfama, which tastes like green wine, smells like the ocean, and on its streets, nostalgic fado mingles with the colorful sounds of the Lusophone countries. However, 6 years ago, a fortunate fate led Rui to the other end of Europe, to a small Polish village in Masuria. Here he fell in love, started a family and opened a Portuguese restaurant. And also here, by the evening fire, he met Krzysia Górniak, who, as every year, sailed on the Masurian lakes. That summer night they played together for the first time and the idea was born to combine the jazz, Slavic sound of Krzysi's guitar with Rui's Portuguese sensibility. Since then, they have toured several times on Masurian stages, to finally record a joint material.
They invited Maciej Wieżyński, an Andalusian guitar enthusiast, Olga Barej on the second vocal and the great rhythm section of Michał Jaros and Marcin Jahr to cooperate. This is how the band Astrolabe was created, and their first album includes both original songs and Portuguese classics whose nostalgia resonates also in Polish souls. Thanks to the support of the Diuna Foundation, it was recorded.

The name of the band Astrolabe comes from the Greek ἁστρολάβον astrolabon 'catching the stars'.
It was an astronomical measuring instrument used in navigation, used to determine the position of celestial bodies above the horizon during voyages at sea. The music of Astrolabe is a journey to distant lands, full of the midday sun, love, hope and joy.
More info about concerts soon!
Stay tuned with Astrolabe:
Band:
astrolabe.band.official@gmail.com
tel. +48 516 124 489
Concerts booking:
KA-International Art Management
Katarzyna Krzysztyniak
tel: +48 793 355 877
kk@agencjaka.pl